Impressionist UI Overview
I just came across Impressionist UI which is "the world's biggest user interface elements pack". This huge pack contains over 300 elements for web design for almost any needs: edit boxes, tabs, buttons, notification windows, menus, fast solutions for menu tabs, windows, backgrounds, graphics, sliders, informational blocks and many others. What I like is that you can use it for web design, mobile interfaces or illustrations. It all depends on what type of project you are working and this can save you a lot of time.
Give me some cool Icons!
Another great point is all about the social media and icons. It contains simple, clean and beautiful unicolor icons. Just look at the example below.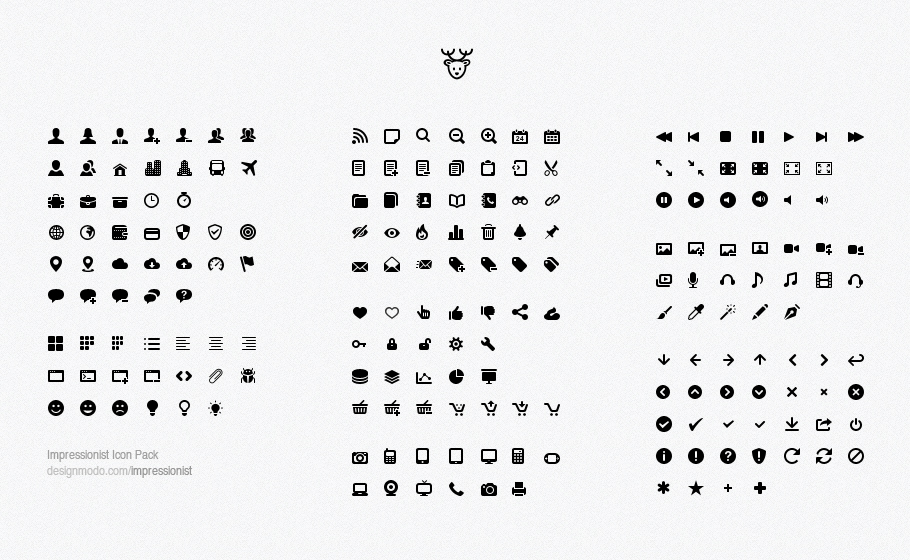 More UI elements

Conclusion
I was impressed with Impressionist UI! If you are a professional webdesigner and make clean and fresh designs for your clients (for a fair price) don't pass over these premium icons. It just costs 39$ for the regular liscence which is dirt cheap if you look how professional these design elements are.
Download:  View these icons and get them here.