Lately we came across these 3 great jQuery Plugins from Steven Wanderski. Take a look at these plugins that fit to modern website designs. Todays website have at least one of this nice effects to get the users attention.
bxCarousel
bxCarousel is an advanced easy to use jQuery carousel plugin. It is simple to configure and looks great.
Features:
specify number of elements to display
specify number of elements to move the slide
auto mode
previous / next controls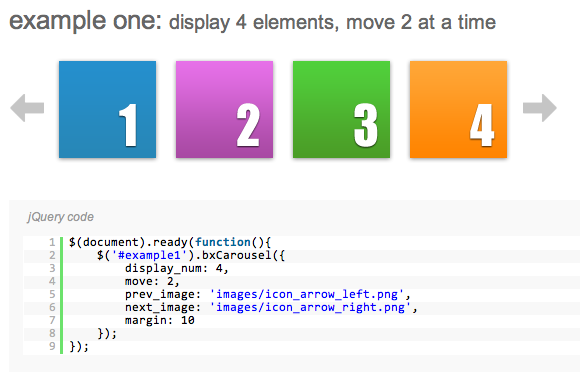 bxCarousel (193 downloads)
bxGallery
bxGallery is jQuery image gallery plugin that contains automatic thumbnail generation. A lot of parameters are available and one that we found specially good is the cropping of the thumbnails.
Features:
automatic thumbnail generation
custom size / cropping methods for thumbnails
thumbnail placement option
maximum height and width options for main image
opacity hover settings

bxSlider
bxSlider is a jQuery content slider plugin that is light weight and easy to use. More advanced slider plugins exists (jQuery Cycle Plugin).
Features:
horizontal and vertical slide movement
auto mode
start / stop controls
previous / next controls
numeric navigation
continuous ticker mode